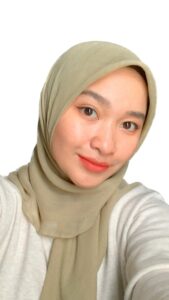 Attending Shizuoka International Language School was the biggest choice of my life. Japan, which I chose as my study abroad destination, how to live in a culture I have never experienced before. It was important for me to see if I could stick to my ideals and goals until the very end.
At the school, we often had experiences related to Japanese culture, and those experiences were valuable experiences that money could not buy. Thanks to my teachers and friends, I was able to lead a fulfilling student life and realize my dream of continuing my studies at a Japanese university.
The teachers not only taught me how to study, but also taught me how to lead a good life in Japan. I can't thank you enough for helping me out. Please learn all the knowledge you need from the teachers at this school. Go on to Shizuoka International Language School and make your dreams come true.
ZAHRA SALSABILA
(Graduated in March 2023, from Indonesia)