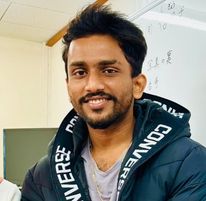 I came to Japan in May 2022. I am currently studying Japanese as a student at Shizuoka International Language Institute. When I first came to Japan, I was worried about various things such as living in Japan, studying, working part-time, etc.
However,when I started studying at this school, the way the classes were taught, the warmth of the teachers, and the friendships I made with foreign students from different countries made me feel at ease.
This school not only teaches Japanese, but also has team activities, speech contests, bowling competitions, and other events.They also give good advice and support regarding further education and employment after graduation, so I can study with peace of mind.
JAYAKODI ARACHCHIGE CHAMOD RAVISHKA
(Enrolled in May 2022, from Sri Lanka)